Our wine cabinets
for pros

When wine is served at the right temperature, it develops its aromas and enhances the dishes it is consumed with. On the other hand, poor wine service can create a negative customer experience.
Knowing how to store and serve wine has therefore become essential to satisfy increasingly knowledgeable wine drinkers. But is it worth investing in a wine cabinet? Which product is right for you?
ArteVino works with you closely on developing the right wine offer for your business. Whether you are a restaurateur or a wine merchant, find out how Artevino can help you.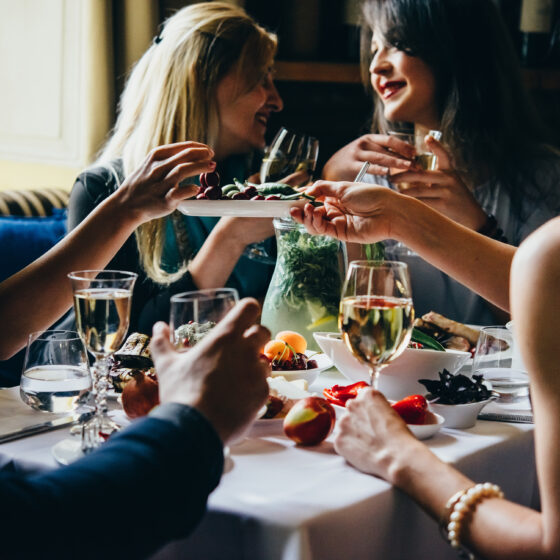 Our main goal is to make your life easier.
ArteVino wine cabinets are suitable for professional use.
They are showcases for serving wines and satisfying customers.
Ergonomics – Performance – Quality
Generate additional sales
on wine

A wine cabinet is an ideal tool for any business that wants to offer quality wine service and encourage its customers to enjoy a bottle of wine. It will: 
Facilitate access to your bottles during serving hours. Whether in storage or sliding mode, our shelves allow you to easily categorise your wines.
Showcase your wine offer in a beautiful display unit. Choose our glass doors and display shelves.
Serve your wines at the proper tasting temperatures. Store your wines close to their tasting temperature with our multi-temperature and three-temperature cabinets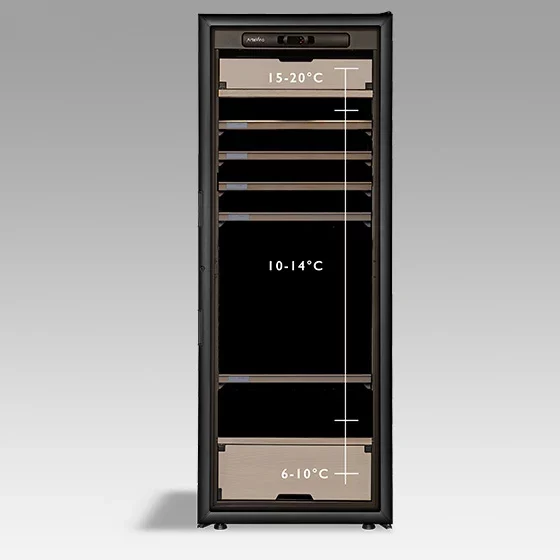 ArteVino is a range of products tailored to all your needs.

The temperatures in most refrigerator-type wine cabinets varies between 9°C and 15°C. That does not provide a wide enough range. Optimal wine service starts at 6°C (for sweet and sparkling wines) and reaches 20°C (for some exceptional wines).
This is the solution offered by ArteVino's multi-temperature or three-temperature wine service cabinets.