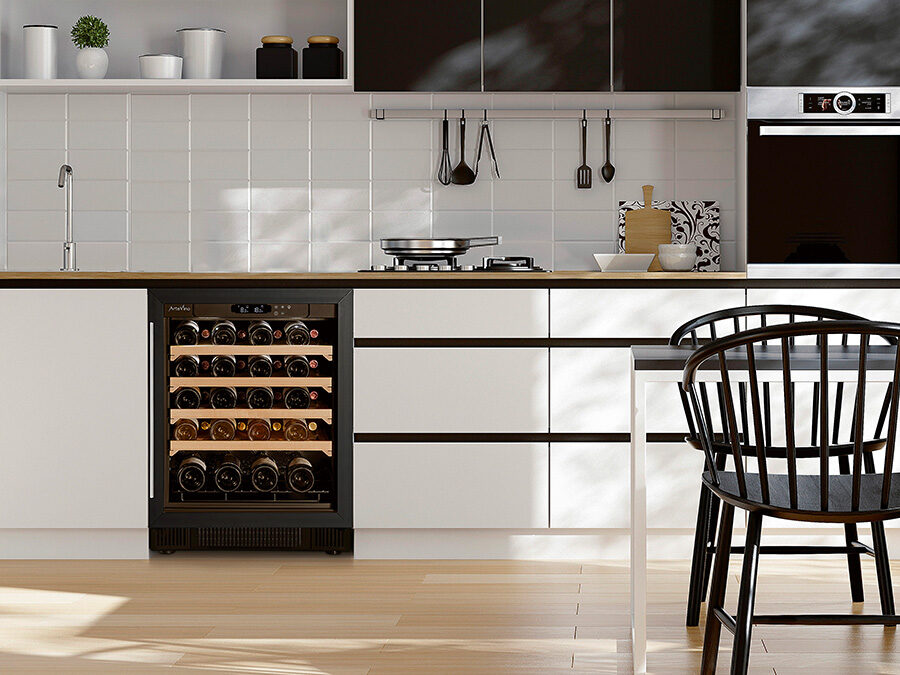 Convenient for small spaces

It's the ideal solution for wine lovers with small living spaces and big ambitions.
Do you already know where you are going to install?
Adaptability is the key word
in the design of Cosy: the cabinet is adjustable, from where it can be installed to its range of bottle storage options.

Simply glide the Cosy wine cabinet under your kitchen worktop and voilà!
It is easy to install because it is a standard size for kitchen designers and has a front ventilation system. 
Size - H818-834 (adjustable feet) x W594 x D555mm

Its elegant appearance and understated lighting make the Cosy wine cabinet ideal for placing freestanding in a living room.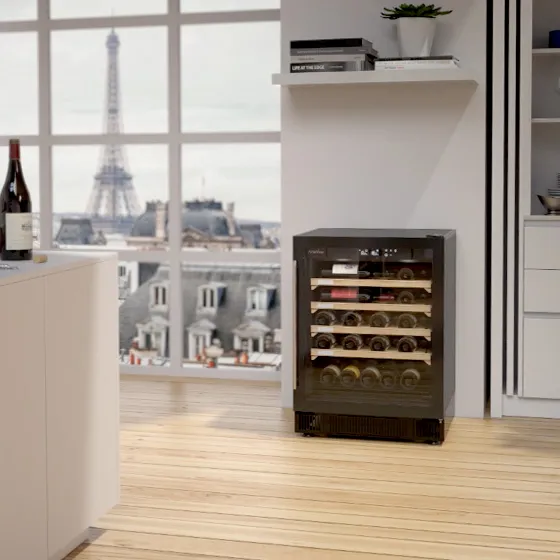 Wine cabinets made exclusively in France

All ArteVino wine cabinets are made in France and bear the Origine France Garantie label (since 2012). Your wine cabinet is produced and meticulously tested in Fourmies, in the North department of France. Keeping the manufacturing process in France from start to finish means that our follow-up process, from manufacture to after-sales service, is of the highest quality.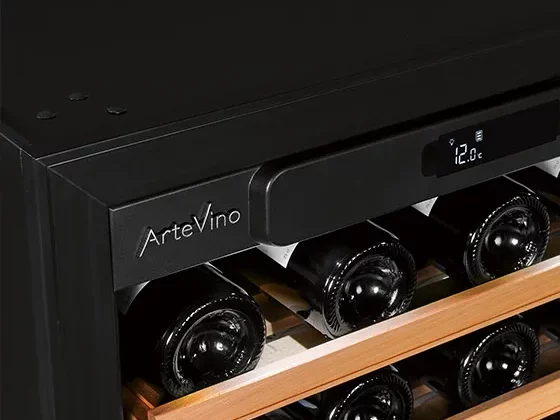 LED lighting enhances your wines beautifully, with no compromises on storage conditions.
To adapt to all the changes life brings

Whether they are small, like where to place bottles, or big, like a house move!

Adjustability and ergonomics

Cosy's universal beech shelves can accommodate all bottle sizes, so any enthusiast can organise their wines as they see fit.
The beech shelves can be installed to slide in and out, for basic storage or to showcase the bottles. Simply adjust the wooden dowels to tailor the cabinet to your needs.
Our shelves can hold all bottle sizes from Bordeaux to Burgundy, including Alsace.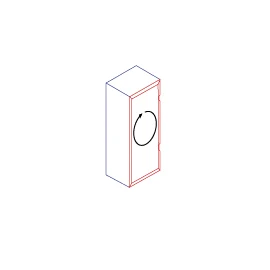 Ageing wines.
Choose a temperature from 9 to 15°C / 48 to 59 °F.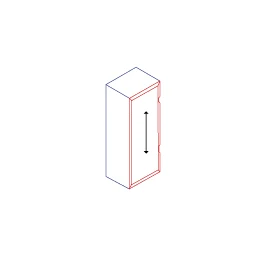 Multi-temperature settings

Preparing all types of wine for tasting.
Temparature can be set from 6 to 20°C / 43 to 68°F.
Our Cosy wine cabinets keep your wines perfectly safe, day in day out, with assurance provided by their automatic winter setting, visual temperature and humidity fault alarm, and current temperature and humidity display.
A humidity compartment containing clay balls is supplied with your cabinet to keep it at optimum humidity levels, depending on the variations in your room.
The low noise level at just 41 dB is also a real asset in a living room.