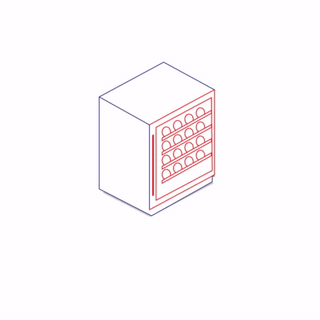 Sorry, we can't find what you are looking for.

The hows and whys of carafing wine
Wine lovers often choose to pour a bottle of wine into a carafe before tasting it to make sure it gives its very best. While in some cases, it certainly can enhance a wine, it isn't always necessary. Why carafe or decant a wine? We explain when to do it and what to use.
https://www.artevino.fr/wp-content/uploads/2022/06/carafe-a-decanter-illustration.jpg
560
560
ArteVino
ArteVino
https://www.artevino.fr/wp-content/uploads/2022/06/carafe-a-decanter-illustration.jpg
https://www.artevino.fr/wp-content/uploads/2022/06/ArteVino-cave-a-vin-clayettes-coulissantes.jpeg
1365
467
ArteVino
ArteVino
https://www.artevino.fr/wp-content/uploads/2022/06/ArteVino-cave-a-vin-clayettes-coulissantes.jpeg
https://www.artevino.fr/wp-content/uploads/2022/06/ArteVino-rangements-cave-coulissant-caisse-a-vin-Modulorack-zoom.jpeg
512
300
ArteVino
ArteVino
https://www.artevino.fr/wp-content/uploads/2022/06/ArteVino-rangements-cave-coulissant-caisse-a-vin-Modulorack-zoom.jpeg
https://www.artevino.fr/wp-content/uploads/2022/05/les-temperatures-de-service-du-vin.webp
1167
515
ArteVino
ArteVino
https://www.artevino.fr/wp-content/uploads/2022/05/les-temperatures-de-service-du-vin.webp